"Listserv Lawyering": Definition And Exploration Of Its Utility In Representation Of Consumer Debtors In Bankruptcy And In Law Practice Generally, 2021
Vinson & Elkins L.L.P.
Table Of Contents, 2021
Seattle University School of Law
Enough Is As Good As A Feast, 2020
Seattle University School of Law
Developing A Corporate Insolvency Framework For Nigeria., 2020
Western University
Consent To Student Loan Bankruptcy Discharge, 2020

University of California - Davis
Bank Resolution And Creditor Distribution: The Tension Shaping Global Banking –Part Ii: The Cross-Border Dimension, 2020
Carlos III University, Madrid
Table Of Contents, 2020
Seattle University School of Law
Solvency As A Fundamental Constraint On Lolr Policy For Independent Central Banks: Principles, History, Law, 2020
Harvard Kennedy School
The Low Usage Of Bankruptcy Procedures: A Cultural Problem? Lessons From Spain, 2020
Singapore Management University
Small Business And Bankruptcy: Recent Changes In Kosovo And The United States Compared, 2020
Northwestern Pritzker School of Law
Bankruptcy For Cannabis Companies: Canada'S Newest Export?, 2020
Osgoode Hall Law School.
Impact Of The Italian Business Crisis And Insolvency Code On Organizational Structures In Msmes, 2020
Ca' Foscari University of Venice
Resolving Corporate Insolvencies In China: The Gap Between Law And Reality, 2020
University of Leeds
Cryptocurrencies, Cybersecurity And Bankruptcy Law: How Global Issues Are Globalizing National Remedies, 2020
University of Palermo
Value Tracing And Priority In Cross-Border Group Bankruptcies: Solving The Nortel Problem From The Bottom Up, 2020
Brooklyn Law School
Revising The Debt Limit For "Small Business Debtors": The Legislative Half-Measure Of The Small Business Reorganization Act, 2020
Brooklyn Law School
Bankruptcy, 2020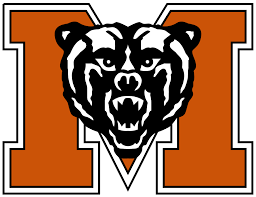 Mercer University School of Law
Unwritten Rules And The New Contract Paradigm, 2020
University of Pennsylvania Carey Law School
Sovereign Debt Crises And Vulture Hedge Funds: Issues And Policy Solutions, 2020
Boston College Law School
Gander Mountain: A Retail Giant's Fall From The Top, 2020
University of Tennessee, Knoxville